Tragic Death Highlights Lack of Gym Regulations
Updated at: 09/24/2013 1:24 PM
By: Networx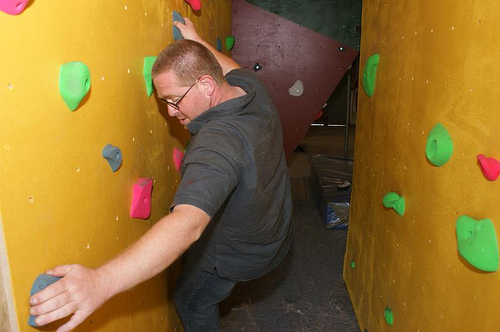 Indoor rock climbing has become a major sport in the United States; a great way to work out, develop skills, and enjoy focused coaching in a safe, dedicated environment. But how safe is that environment, really? That's a question coming up more and more with injuries at rock climbing gyms, like that of Susan Lynn Mailloux, a gym regular who died after a fall at a gym in the Dallas-Fort Worth area.
The case reveals that the industry is not well-regulated, and the result is a lack of controls over equipment, construction, safety procedures, and other aspects of running a fitness gym. While Dallas roofers may have put on a solid, dependable roof to make the gym usable in all weather, that deceptively snug and safe environment appears to have been less safe than believed.
Indoor rock climbing walls are great, but it's clear that we need better standards at gyms to protect the safety of guests. And if you're thinking about installing one at home, make sure to consult some experts to get the safest and most modern options available; your life is worth too much to cut corners!
View original post
.