Behind the Scenes at a Florida Haunted House
Updated at: 10/23/2013 2:21 PM
By: Networx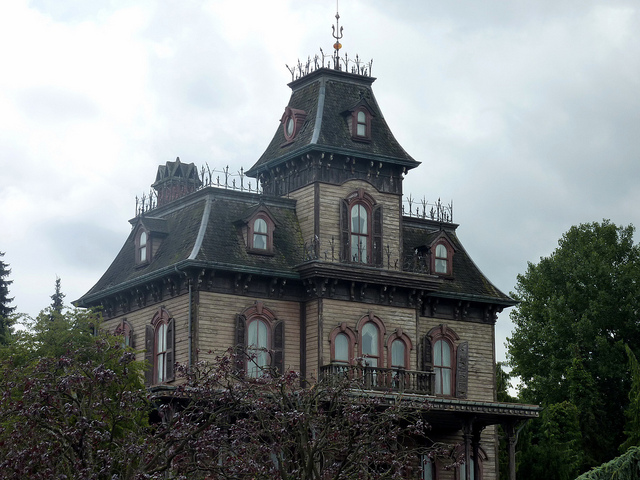 'tis the season...for haunted houses, that is, and they're popping up left and right across the nation. I got curious about who goes into the business, why, and what's involved, so I was tickled pink when I encountered this amazing interview with Archibald Ashdown and Jim Shackelford, who run "Legends: A Haunting at Old Town" in Orlando, Florida. With names like those, you'd think these men would have been fated to go into the haunting business, but it's a little more complicated than that, and it requires a lot of hard work!
Shackelford actually started out in interior design and architecture, and when his Halloween displays got a little oversized, he started to think about turning the holiday into a living instead of just a fun annual event. When he met Ashdown, the stars aligned, and the two came up for the idea for their funeral home-themed haunted house, which they've been working on since March of this year.
While it might look decrepit and spooky, this home's got all-new underpinnings for functionality and safety. Orlando electricians completely overhauled the electrical system, and they also installed a new fire suppression system. Between the interior design and the renovations, the result is a totally eerie and creeptastic experience that's open all year, for those ready to get their scare on any time.
View original post
.