Attic Remodels Increase Value, Square Footage
Updated at: 11/15/2013 11:17 AM
By: Networx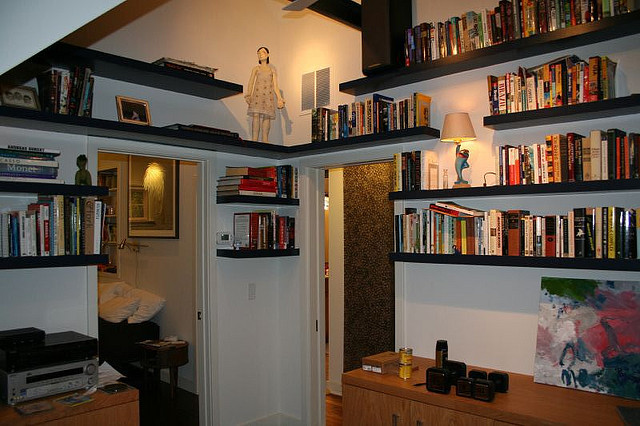 If your house feels a little cramped for your needs, there are a wide variety of solutions to the problem. You could move around some walls inside to use the space more efficiently, for example, or bump out in a remodel to add an extra room or even a whole new wing. Or you could look up. Attics tend to be extremely underutilized household spaces, which is a pity, because sometimes, they harbor a lot of floor space, a great view, and a whole lot of potential.
Attic remodels can be costly, as they may involve some serious retrofitting, but they also offer a number of advantages. They don't increase the footprint of your home, which may be a concern if you're on a small lot or you live in an area where home size is limited by the building code. By building up without fully adding a floor, you may also be able to squeak around height restrictions (you'll need to discuss this with your contractor to find out your limits). And the attic offers you some of the best seats in the house: great raised view, lots of warmth (heat rises!), and a cozy spot for a children's room, gaming den, or workspace area.
This space can also be ideal as an in-law unit, which you might use to house someone in the family or rent out for income. Such units can be very helpful for keeping up with the mortgage, and they also increase the sales value of a home. Future buyers might be interested in the potential for income generation, and they can always convert the unit to make it a usable space for the rest of the house if they want to.
One of the obvious issues confronting people thinking about an attic remodel is the height of the roof. In some older homes, those slanted ceilings may be tall enough in the central area of the attic for comfort, but that's not always the case. Bump-outs of the roof may be necessary to create spaces that are comfortable for use in the attic, and along the way, they can create more opportunities for light and air circulation. At the edges of the attic, where an extreme slant makes the floor impractical for use, you can use wainscoting to create cabinets or shelving areas for storage -- one reason an attic is ideal as a bedroom or home office, where lots of storage is often a necessity.
You may also need to insulate or reinsulate the roof, depending on the age of your home and which materials were used previously. Attics should be insulated anyway for energy efficiency, so now is a great time to install insulation and seal the walls, ceiling, and floor as part of your remodeling project. Be sure to get insulation rated for your area and type of use, and make sure your roof is in good shape before you start; now is not the time for leaks, so call your Portland roofer for a quick inspection.
Attic flooring tends to be another area at issue, as some attic floors aren't covered with appropriate flooring material, and in some cases may even be left as bare joists! You have a choice between a wide variety of materials including hardwoods, manufactured flooring, and carpeting. If you want a tile floor, as for example if you're turning an attic into an in-law unit and plan to install a bathroom and kitchen, you may need to reinforce the joists to carry the additional weight.
What about lighting? If you're in a very old house, electricity may not have been run to the attic, so you'll need to call in an electrician about running wires and making sure there's sufficient power. Even if there is power, there may not be enough if the space was underused. Remember: you want lots of outlets as well as wired fixtures to create plenty of options. Older outlets and fixtures should be assessed to see if they are in good working condition, and replaced if necessary.
Not sure about the direction your attic remodel will take? Here's a slideshow of 16 fantastic examples to show you how it's done.
Katie Marks writes for Networx.com.
View original post
.